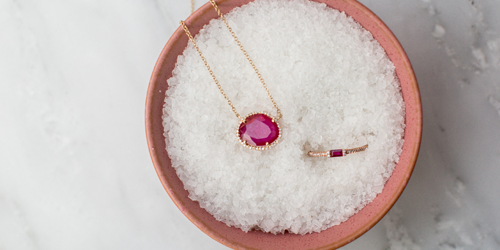 2020 Fall Release
2020 has been a roller coaster of a year (and we still have a few months left!0
As crazy as this year has been, we've done our best been hard at work behind the scenes finding beauty in whatever we do. We are proud to release our fall 2020 pieces. Each piece was carefully curated to represent the  best of what Atheria Jewelry is: modern feminine fine jewelry. Explore pops of color from intense reds from our rubies pieces to the deep greens on our Malachite Clover Earrings. Find modern twists on classics such as our halo necklaces and huggie earrings. We've even added initial pendants so you can proudly carry remembrances of a special someone. Find the rest of the collection here.
Shop the whole collection here. 
Have a favorite piece? Let us know! As always, follow us on facebook and instagram and sign up for our newsletter for the latest news and updates.