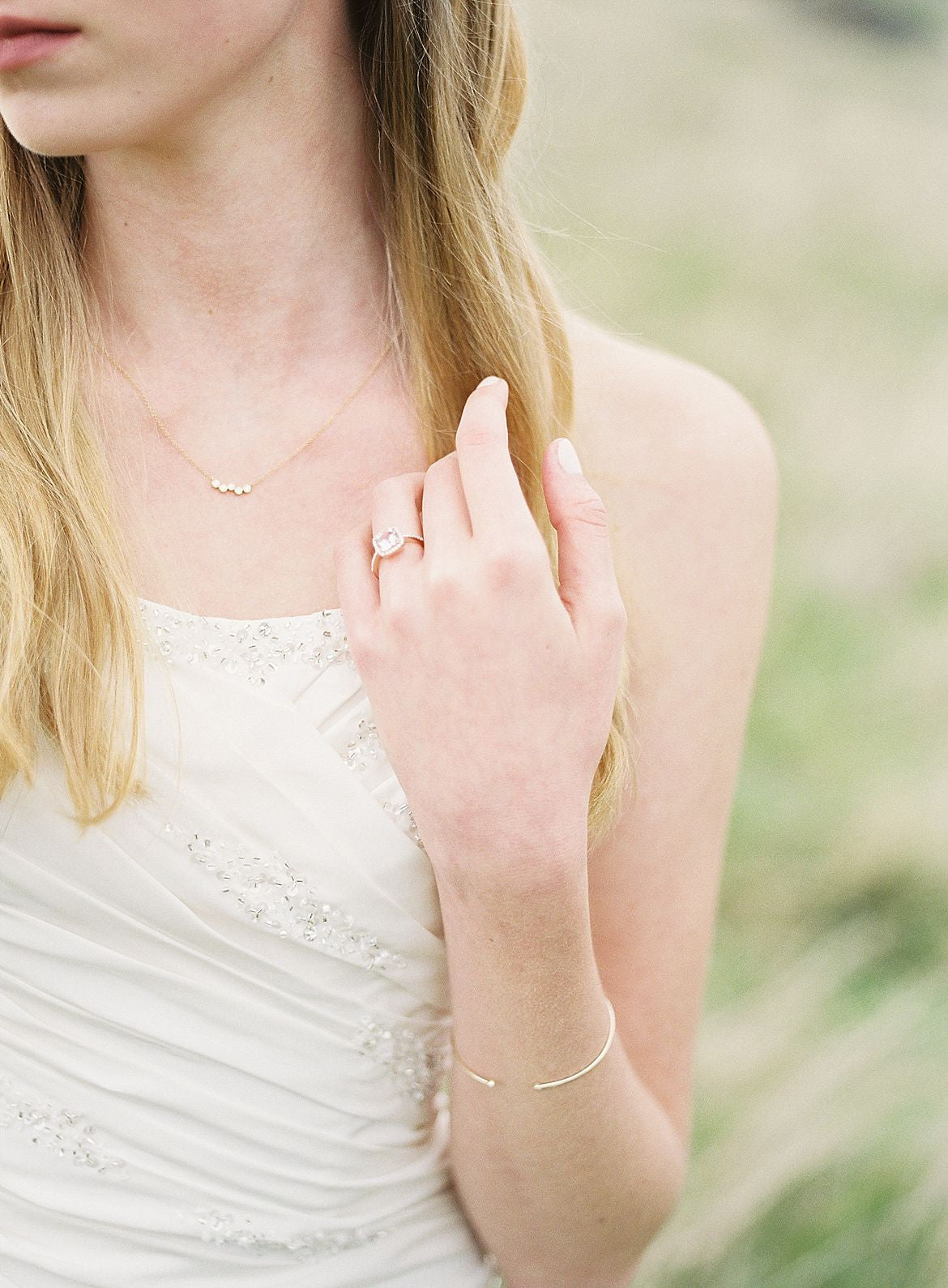 Atheria Jewelry featured in The White Wren
One of the best part of living and working in Northern California is how picturesque it can be. From the crashing waves of the pacific to the sweeping hills of that dot California's landscape, finding the perfect location isn't hard to do. Recently, Atheria Jewelry had an opportunity to partner with some great friends, shoot at a really beautiful location, and be featured in The White Wren all at the same time!
We wanted to highlight some of our recent and favorite pieces for this shoot. Our Pink Amethyst and Diamond Ring made for the perfect engagement ring. 
Another great accessory that not only looked great, but also didn't over power the bride was the Diamond Bezel Open Cuff Bangle and the Diamond Bezel 5 Stone Necklace.
Read the entire feature at The White Wren and then view our latest Wedding Collection Lookbook for more creative ideas.
Follow us on instagram, facebook, and pinterest for the latest news and releases.