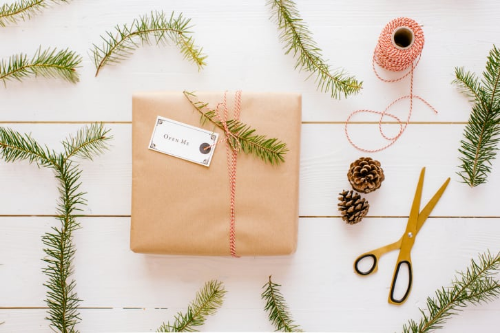 We're Ending 2015 with a Bang!
Originally Published on December 1, 2015.
2015 was an exciting year for us at Atheria Jewelry. What started as an idea hatched between my wife and I late one night after a few glasses of wine, turned into an exciting opportunity for us to do what we love. The whole process has been a whirlwind; we hope to give you guys an inside look at that process soon (from working with designers on our logo to sharing our goodies at Atheria Jewelry's first launch party), but for now, we'd like to share with you an exciting partnership with Sunset Magazine.
We are honored to be featured in Sunset Magazine's 25 Days of Giveaways, Sunset Magazine's annual list of featured Christmas gifts. This annual list is part of their December holiday gift guide showcasing their favorite gift ideas for everyone.
Starting on Black Friday they are giving away a different gift to one of their Facebook and Instagram followers who leaves their favorite comment submission. We giving away one of our most popular items, the Diamond Leaf Necklace, because we think it makes for the perfect Christmas gift for yourself, your favorite gal, or your BFF.
We're on day 23, December 19th, so be sure to follow Sunset Magazine and Atheria Jewelry on both Facebook and Instagram to get more details on how to win. And remember, even if you don't win this contest, you'll always be a winner shopping with us knowing you are getting quality jewelry at an awesome price.