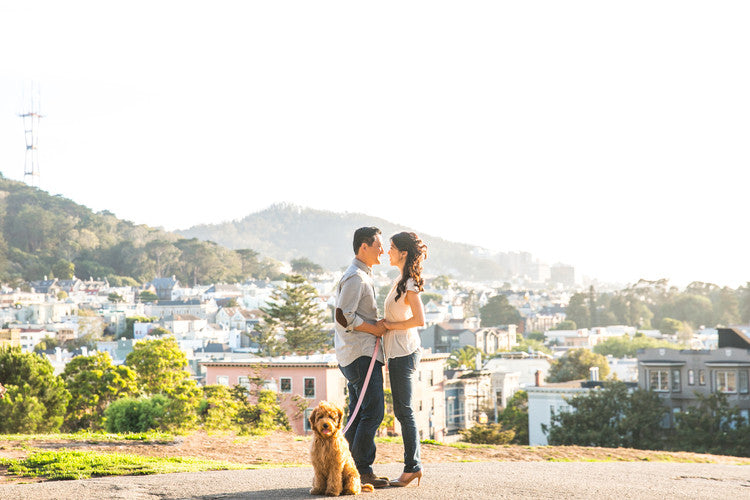 Welcome to Atheria
Originally Published December 30, 2015.
It has been over a month since we launched Atheria Jewelry and it has been such an amazing journey already! We have been blessed by the overwhelming support from our families and friends (more details on our launch party coming soon in our next blog post!). For this blog post, we wanted to introduce ourselves a little more personally.
We are a husband and wife team based in Northern California living together with our adorable pup, Willow. While we are both licensed attorneys, we each bring other professional experiences to Atheria. Dennis grew up in the jewelry business, working alongside his family in a brick and mortar retail jewelry store. He went to the Gemological Institute of America to receive training in diamonds grading. Tiffie, in addition to her day job, owns a wedding and event planning company, Events by Tiffie.
Together, we dreamed to open up our own business and after months of talking and brainstorming, Atheria was born.  Atheria draws upon not only Dennis' experience and relationship in the jewelry business, but also Tiffie's creative eye. The vision of Atheria is one that we are both passionate about and we are excited to provide the everyday woman access to fine jewelry that is high quality and of timeless, yet modern design.
When we are not busy working, we love enjoying good coffee, teaching Willow new tricks, and traveling whenever we get the chance. We look forward to sharing more beautiful and delicate pieces of jewelry in coming days! Stay tuned for exciting things in 2016!
Photo Credit: Kim Le Photography